Welcome to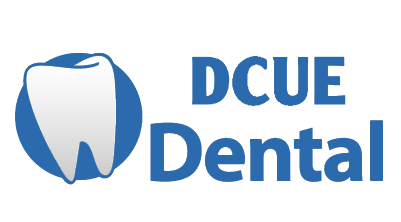 We are located at:

6950 146th Street W
Suite 114
Apple Valley, MN 55124

Phone:

(952) 432-4033

Get information about DCUE Dental below. You may also email:

dental@dcue.org

with any questions.
Office Hours
week of: February 17 - 21, 2020
M: CLOSED
T: 7:30 am - 4:30 pm
W: 10:00 am - 5:00 pm
Th: 7:30 am - 5:00 pm
F: 10:00 am - 1:00 pm
We do have flexible schedules based on work flow, so please call ahead of time if you are planning to stop in with a question.
---
DCUE Dental Fiscal Year
The plan year runs from September 1st – August 31st
Dental treatment claims are processed based on Date of Treatment, Orthodontic treatment claims are processed based on Date of Payment. Be sure to submit your claims within the appropriate plan year and time guidelines. For more plan details click on the link below:
https://www.dcue.org/dcue/areas/dental/downloads/Plan_at_a_Glance.pdf
2019-2020 Plan Year: September 1, 2019-August 31, 2020
---
Claim Submission/Filing
Paper Claim Forms
Claim forms, with supporting documentation, can be sent to the DCUE Dental office through District Mail, US Mail or dropped off.
Claim forms should be completed in full by the member.
If there is a Section of your claim form that is missing or incomplete your claim will be returned with a slip requesting more information/documentation.
For claim filing directions click on the link below:
www.dcue.org/dcue/areas/dental/downloads/Claim_Filing_Information.pdf
---
Proof of Payment
To help avoid claim returns be sure you are including a payment receipt with your claim submission.
The Plan reimburses the Member directly; therefore your services need to be paid for prior to you being reimbursed.
Payment(s) must match up to the total charges listed for a specific date of treatment or the Patient Responsibility amount, if other insurance is involved. Services must be paid for in full prior to being reimbursed. Contact DCUE Dental for special circumstances such as payment plans for large dollar treatments.
Proof of Payment can be a computer statement or a separate receipt. Details of your payment should include dollar amount of payment, how payment was made, date payment was made and for which patient payment applies to. We do not accept "paid" stamped or handwritten on the statement and we do not accept a copy of your check.
Late Claims
To help avoid Late Penalties and Claim Denials please be sure you are submitting your claims in a timely manner.
Dental claims are processed based on Date of Treatment.
Orthodontic claims are processed based on Date of Payment.
Claims should be submitted within 60 days from the date of treatment. If claims are received after 60 days from the date of treatment they are subject to a 20% penalty. If there is primary insurance involved you have 90 days from the date of treatment to get your claims in before receiving a late penalty. Orthodontic claims will not receive late penalties, but they must be received within the appropriate plan year.
Contact DCUE Dental for special circumstances such as primary insurance delaying your claim submission.
---
How you get Reimbursed
A reimbursement check is mailed to the Member after their claim is processed.
You should receive a check, to the address we have on file, within two weeks or less. Claims are processed 2-3 times a week so that the turnaround is quick.
The check is the upper 1/3 of the sheet, the lower 2/3 of the sheet is your Explanation of Benefits (EOB). The EOB gives you your remaining Annual Benefit and remaining Lifetime Orthodontic Benefit.
Your EOB should be retained for tax purposes and/or Flex Spending Accounts.
If you do not receive your reimbursement check within two weeks of submitting your claim please contact DCUE Dental.
We work hard to process your claims in a timely manner so please help us by cashing your checks as soon as possible.
Forfeiture of Reimbursement Checks
A reimbursement check will be considered forfeited if it meets the three criteria:
-check has been outstanding for at least six (6) months
-member has not responded to notifications of an outstanding check
-original amount of the check is under $250.01
If the original check is issued for $250.01 or more then the un-cashed check will follow state guidelines for Unclaimed Property.
Additional fees may apply to claiming your property.
---
Retiring?
What to expect from DCUE Dental when you retire
When DCUE Dental receives notice of your retirement from the the District Office you will be sent a packet of DCUE Dental Continuation of Coverage information.
Continuation of Coverage or COBRA benefits will be offered to you at your own expense. DCUE Dental is separate from your Health Insurance and will be offered separate from your Health Insurance.
Our office is typically notified mid-late summer of retirees. Please contact us with questions after you have received your packet of information.
Thank you.
---
Additional Plan Information
DCUE Dental Annual Enrollment
DCUE Dental has a mandatory annual enrollment for all members actively working in the District.
The online enrollment for each new plan year opens on August 1st. There is not a deadline for completing your current enrollment form, however it does need to be completed prior to submitting the new plan year's claims for reimbursement.
Notices about enrollment are sent to your District email.
If you are new to the District or are returning to work you must complete an Enrollment Request prior to completing your enrollment. Please contact our office if you did not receive the DCUE Dental Enrollment Request form from HR.
Double Spouse Members
Double Spouse: Both parties are ISD 196 employees AND eligible for coverage in the ISD 196 DCUE collective bargaining unit. (Eligible members are teachers, nurses and counselors with .75 FTE or greater; managed by DCUE as stated in bargaining agreement.)
-Employee #1 will be the member whose online account will be used for Online Enrollment. (Emp #1's account includes both Emp #1 & Emp #2 information for enrolling.)
-Employee #1 is determined by whose birthday falls first in a calendar year.
If Double Spouse status is new for you at anytime during the year please contact our office for instruction and account updates.
Information Changes for Members
If you need to update your address, change your name, add a dependent, etc. Please complete a Member Change form and send it into our office via USPS or District Mail.
For a Member Change Form click on the link below:
www.dcue.org/dcue/areas/dental/downloads/Member_Change_Form_9_1_19.pdf
---