Welcome to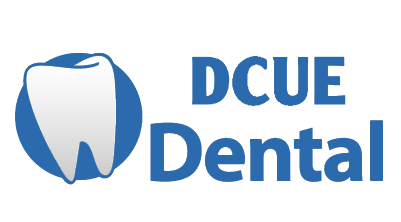 We are located at:

6950 146th Street W
Suite 114
Apple Valley, MN 55124

Phone:

(952) 432-4033

Get information about DCUE Dental below. You may also email:

dental@dcue.org

with any questions.
Office Hours:
Monday: 8:00 am - 4:30 pm
Tuesday: 8:00 am - 4:30 pm
Wednesday: 8:00 am - 1:00 pm
Thursday: 8:00 am - 4:30 pm
Friday: 8:00 am - 4:30 pm
We do have flexible schedules, based on work flow, so please call ahead of time if you are planning to stop in with a question
---
2017-2018 Annual Enrollment

DCUE Dental Annual Enrollment

Online Enrollment needs to be completed for your claims to be processed.

How to Enroll
Your enrollment process will run much smoother if you use GOOGLE CHROME as your Web browser. Make sure you are on a refreshed screen.
1. Go to www.dcue.org under the Dental Tab, then click on Dental Members.
2. Enter your Employee number, password and click Enter Site. *Password is what you created when you enrolled for 2016-17 plan year.
3. Click on Open Enrollment picture for the 2017-18 plan year.
4. Review/Complete ALL fields on the enrollment form.
5. Put your initials on the bottom of the form and click Complete Enrollment. *Red thumbs down=incomplete enrollment. Green thumbs up=complete enrollment.
FORGOT PASSWORD?
NEVER ENROLLED BEFORE?
Scroll to bottom right of Dental Member page. Enter your Employee # and click on Request Temp Password. Your temporary password will be emailed to you. Copy and Paste the temp password from your email to the Dental Members page.
---
COBRA/Continuation of Coverage Members- Premium Information
Starting September 1, 2018 the new premium amounts are as follows:
Premium Payment Changes for 2018-2019 Program Year
2017-2018 2018-2019
Premium from DO $68.52 $69.89
Leave of Absence $68.52 $69.89
Job Share $34.26 $34.95
COBRA $69.89 $72.00
Retiree with Dependents $69.89 $72.00
Single Retiree $34.95 $36.00
The premium cost is pre-negotiated in your contract if you are an Active, Qualifying Member.There is no out of pocket expense for Active Members and their dependents who qualify for the DCUE Dental Plan.
---
Claim Submission

To help avoid Late Penalties and Claim Denials please be sure you are submitting your claims in a timely manner.
Dental Claims are processed based on Date of Treatment.
Orthodontic Claims are processed based on Date of Payment.
Claims should be submitted within 60 days from the date of treatment. If claims are recieved after 60 days from the date of treatment they are subject to a 20% penalty. If there is primary insurance involved you have 90 days from the date of treatment to get your claims in and not receive a late penalty. (Orthodontic claims will not receive late penalties, but they must be submitted within the appropriate plan year.)
We have several claims that are submitted around or on the Absolute Deadline. We would like to see less penalties given and more money reimbursed to you during the 2016-2017 plan year.
Please contact us to explain special circumstances.
Plan Information

DCUE Dental Fiscal Year
The plan year runs from September 1st - August 31st
Dental treatment claims are processed based on Date of Service, Orthodontic treatment claims are processed based on Date of Payment. Be sure to submit your claims within the appropriate plan year and time guidelines. *see Plan at a Glance or Claim Form Directions for more details.
2017-2018 Plan Year - September 1, 2017 - August 31, 2018
Orthodontic Benefit
Effective 9/1/2016, the Orthodontic Lifetime Maximum Benefit will be SEPARATED from the Annual Maximum Benefit. The Lifetime cap on orthodontia per individual is still $2,000.
For orthodontic claims you can receive a full $2,000 reimbursement in one plan year or over multiple plan years, based on your payment schedule with your orthodontist. Be sure to submit your orthodontic claims within the appropriate plan year.
Your annual orthodontic claim reimbursements are calculated based on payments made September 1 - August 31, and are reimbursed according to the following benefit reimbursement scale:
Claim Amount Percentage Paid Amount Reimbursed
up to $2,000 100% up to $2,000

---
How you get Reimbursed
A reimbursement check is mailed to the member after their claim is processed.
You should receive a check to the address we have on file in two weeks or less. Claims are processed 2-3 times a week so that the turn around is quick.
The check is the upper 1/3 of the sheet mailed to you; the Explanation of Benefits (EOB) is the lower 2/3 of the sheet. EOB states what an individual has remaining for Annual and Orthodontic Benefits.
Your EOB should be retained for tax purposes and/or Flex Spending Accounts.
Online Claim Submission- If you use the online claim submission you will be able to view and print a copy of your check/EOB the day that your claim is processed. Check/EOB is still sent to members home address on file.
If you do not receive a check within two weeks of submitting your claim please contact us. We work hard to process your claims in a timely manner so please help us by cashing your checks as soon as possible.
---