Welcome to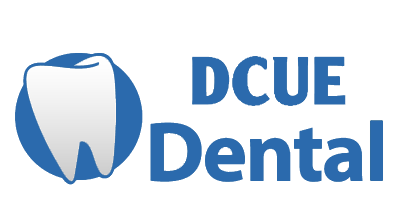 We are located at:

6950 146th Street W
Suite 114
Apple Valley, MN 55124

Phone:

(952) 432-4033

Get information about DCUE Dental below. You may also email:

dcuedental@gmail.com

with any questions.
School Year Hours September 6, 2016-June 2, 2017
Monday-Friday: 9:30 am – 4:30 pm

Summer Hours June 5, 2017- November 2017

Monday-Thursday: 8:00 am - 4:30 pm
Friday: Office Closed
We do have flexible schedules, based on work flow, so please call ahead of time if you are planning to stop in with a question.
---
New Claim Forms

New claim forms are located under the Dental Tab. Please toss out any old forms that have our old address.
The dental member has full responsibility of completing the claim form, please do NOT have your dental office complete and/or send the form for you.
Claim Submission

To help avoid Late Penalties and Claim Denials please be sure you are submitting your claims in a timely manner.
Dental Claims are processed based on Date of Treatment.
Orthodontic Claims are processed based on Date of Payment.
Claims received 60 days after the date of treatment are subject to a 20% penalty. If there is primary insurance involved you have 90 days from the date of treatment to get your claims in and not receive a late penalty. (Orthodontic claims will not receive late penalties, but they must be submitted within the appropriate plan year.)
We have several claims that are submitted around or on the Absolute Deadline. We would like to see less penalties given and more money reimbursed to you during the 2016-2017 plan year.
Please contact us to explain special circumstances.
Plan Information

Orthodontic Benefit Change
Effective 9/1/2016, the Orthodontic Lifetime Maximum Benefit will be SEPARATED from the Annual Maximum Benefit. The Lifetime cap on orthodontia per individual is still $2,000.
For orthodontic claims you can receive a full $2,000 reimbursement in one plan year or over multiple plan years, based on your payment schedule with your orthodontist. Be sure to submit your orthodontic claims within the appropriate plan year.
Your annual orthodontic claim reimbursements are calculated based on payments made September 1 - August 31, and are reimbursed according to the following benefit reimbursement scale:
Claim Amount Percentage Paid Amount Reimbursed
up to $2,000 100% up to $2,000

---
2017-2018 Annual Enrollment

DCUE Dental Annual Enrollment

Online Enrollment Opens April 3, 2017
Enrollment will NOT open before April 3rd
What you NEED to know about 2017-18 Enrollment
Enrollment must be completed by May 1, 2017
-Everyone who wants to take advantage of DCUE Dental Reimbursement must enroll annually.
-If you do not complete the 2017-18 enrollment form we will be unable to process your dental claims.
-Qualified members are teachers, nurses and counselors that have an FTE of .75 or greater.
-Your spouse and children, under age 26, qulaify and are covered for the dental plan. Be sure to include or remove them on your enrollment form.
-If you have dental coverage through your spouse you can still enroll. You will be able to submit a claim for charges not covered by your primary insurance. DCUE Dental is considered secondary to any insurance provider.
Retiring?
If you are retiring at the end of the 2016-17 school year you DO NOT need to enroll at this time.
DCUE Dental will receive notice of your retirement from the District at the end of summer. Once your notice is recieved a Continuation of Coverage packet, that contains enrollment information, will be mailed to your home address.
Job Shatus?
If you do not know what your job status will be come September 2017, still enroll.
So the dental enrollment if not forgotten come fall you will want to enroll now, regardless if you return to work in the District.
Check out our Welcome Page after April 3rd for enrollment tips and instructions.
---
Checks and Explantion of Benefits
Your EOB should be retained for tax purposes and/or Flex Spending Accounts.
Check is the upper 1/3 of the sheet mailed to you; the EOB is the lower 2/3 of the sheet.
EOB states what individual has remaining for Annual and Orthodontic Benefits.
If you do not receive a check within two weeks of submitting your claim please contact us. We work hard to process your claims in a timely manner so please help us by cashing your checks as soon as possible.
---